All News
Partnership between the U.S Environmental Protection Agency and EPIC-N Continues for a Second Year
By Jules Seay and Marshall Curry
The United States Environmental Protection Agency's (EPA) Office of Research and Development and EPIC-N have entered the second year of their partnership! The partnership formally began in July 2020, and this year will continue:
Advancing campus-community partnerships to support environmental, public health, and revitalization efforts
Researching, understanding, and communicating best practices of communities in supporting local resilience
The partnership also launched a new webinar series focused on resilience that will run through the 2021-2022 academic year, and hopefully beyond! The first episode features the University of Minnesota and the City of Ramsey, Minnesota.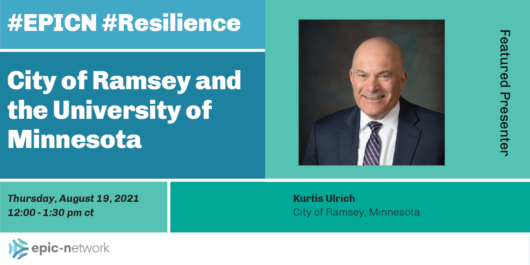 The partnership provides internships for students from higher education institutions to help facilitate these activities. This year's interns will continue the project until the end of the 2022 academic year. Each intern has specific duties assigned according to their interest and expertise. If you want to learn more about our interns, each has a profile describing their current work below.
From Williamsburg, Virginia, Luci Newsom is a senior at Virginia Commonwealth University. Currently, she is studying urban planning with a minor in environmental studies. During her time working with EPA and EPIC-N, Luci will help maintain EPIC-N's master project database. Learn more about Luci.
Jason Sutedja who is a student at the University of California, Los Angeles. He is pursuing a double major in Sociology and Public Affairs. During his time with EPIC-N and EPA, he will be working alongside EPA's Office of Research and Development by reviewing and analyzing the EPIC-N Project database. Learn more about Jason.
From Atlanta, Georgia, Jules Seay is a sophomore from Washington and Lee University. She is looking forward to declaring her major in environmental studies with a double minor in studio art and ecology. As an intern, Jules supports the production of blog posts and webinars related to EPIC-N and EPA partnerships. Learn more about Jules.
Anayna Chandra attends Syracuse University from Central Jersey, New Jersey, and is a double major in Environmental Engineering and Environment, Sustainability & Policy. Ananya will be collaborating directly with local EPIC programs, to support project data tracking. Learn more about Ananya.
In addition to our new interns, a new EPA leader has joined the partnership team. Bonita C. Johnson from Atlanta, Georgia, is a Senior Physical Scientist with EPA's Region 4. Through this project, she is looking forward to integrating environmental justice, climate justice and equity into EPA programs. She plans to do so by emphasizing the importance of community resilience by analyzing academic-community partnership project results. Learn more about Bonita.
To improve the experience for this year's interns, EPA and EPIC-N interviewed its past year's interns. University of North Carolina graduate student Josephine Johnson recently joined the current cohort of interns to share her experience and answer questions. Though her internship was heavily focused on data management, Josephine walked away with more than just database knowledge. From learning about hotkeys from Marshall Curry to goofy icebreakers with the EPA staff, Josephine wants future interns to know that this is a great chance to apply what you learn in the classroom to make a difference in communities nationwide. Learn more about Josephine's experience as an intern.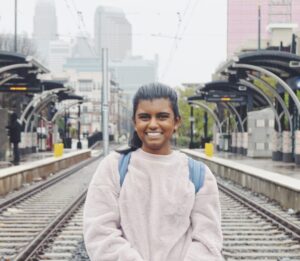 Additionally, if you want to stay up to date on EPIC-N and EPA projects, past and present, follow the links below or reach out to us through the emails below!
Contact Emails
EPA: José Zambrana, zambrana.jose@epa.gov and Laura Bloch, bloch.laura@epa.gov
EPIC-N: Marshall Curry, mcurry@epicn.org